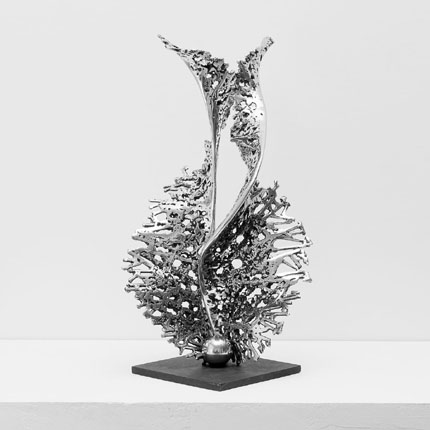 purchase (pdf, password protected)
The purchase document contains the images of the available artworks with their prices. It is password protected. To obtain the password please contact us.
ALFONSO & MASSIMILIANO CACCHIARELLI PRINCIPI

Massimiliano Cacchiarelli Principi, known as Miano, was born in 1970 in Macerata (MC) where he now lives and works. From an early age he attended the workshop of his father, the artist Alfonso Cacchiarelli Principi. After obtaining a scientific degree and graduating in Natural Sciences, he went on to complete the course in Set Design at the Academy of Fine Arts in Macerata. In 2000 he began his career as a professional artist.

Since the end of the 1960's, Alfonso Cacchiarelli Principi's works have been the subject of many exhibitions in Italy and abroad, including "Art 90 for Europe" in London town hall, Elisabeth Cantell showroom and Marche Award at Biennial Contemporary Art. In 1985, a unique event organised by Carlo Melloni listed him as one of the main Marche abstractists, together with A.Pomodoro, Marotta and Uncini. Many art journalists have written about Massimiliano and Alfonso's works, including critics such as A. Ginesi, Stefano Papetti, Evio Hermas Ercoli, Marino Zancanella, G.Binni and E.Crispolti.

The Aethere series at Hay Hill Gallery was developed through an artistic collaboration between father and son and is fast becoming their signature. 'Aethere' has a double meaning: firstly, it is a reflection of the unseen energy that is present in all things. It is also the acronym of Aeternum Errare Tacita Humana Essentia Recondita Est – or The Silent Deep Human Nature Essence Is Making Mistakes. Errare also has two meanings; to 'make mistakes' and to 'wander', a reference to our never ending desire for self perfection-'

forma in formam usque ad perfectionem'.