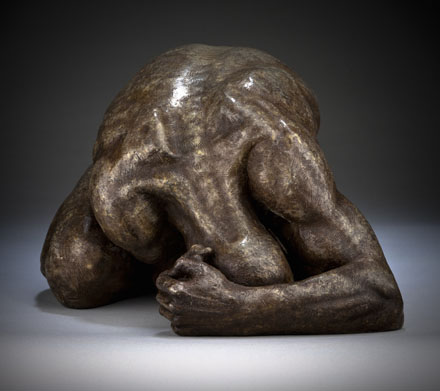 IAN EDWARDS

Ian Edwards was born in 1974 and brought up in Somerset where he first fell in love with the countryside that influences his work.

The beauty of the natural world is evident in his sculptures, coupling earthy forest energy with the complexity of the human spirit.His works seem to be forming in front of our eyes, pulled roughly out of the clay or molten lava. Their dramatic postures and agonised expression seem like newborns exposed to light for the first time. His figures are clothed with texture of the trees outside, the bark dappled, knotted and peeling, returning to dust. As roots entwine with veins and muscles, twisted and sinewy, the subjects are straitjacketed by vines that snake up around their legs. We see them for the first time, like 'men as trees, walking'.


The purchase document contains the images of the available artworks with their prices. It is password protected. To obtain the password please contact us.