DAVID MAYER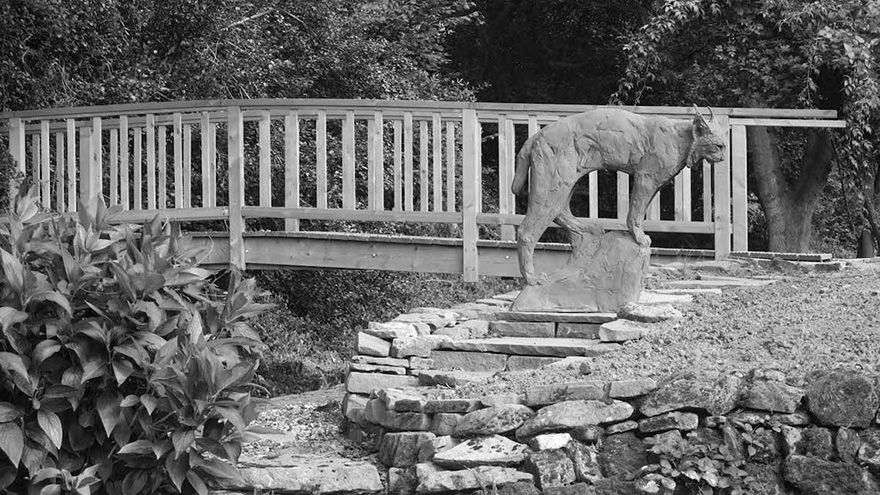 BRONZE EDITION SCULPTURE BY UK WILDLIFE ARTIST DAVID MAYER
David creates works driven by the moment, by direct observation and a passion for his subject. Within a career spanning 35 years he has produced both wildlife and figurative studies on a commercial basis including a life-size bronze Welsh Cob commissioned for the town of Aberaeron, Wales.
His own editions in bronze are choices based upon what he is interested in at that time or reflections of recent observation and encounters.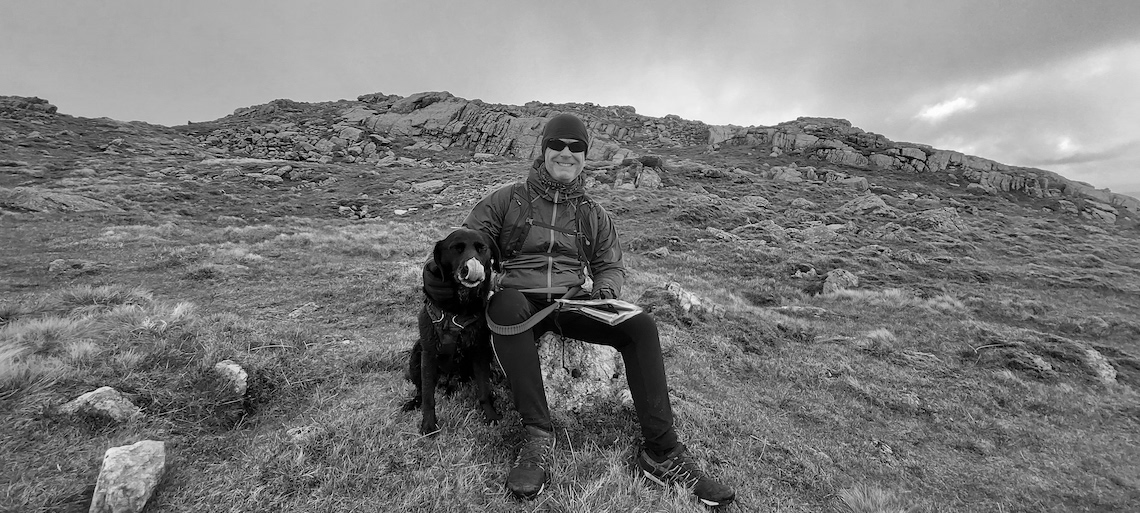 A personal view
I am often torn between working outdoors with a sketchbook and being in the studio. The studio is where the work is completed … outside is where my work starts. I enjoy all aspects of being outside, come rain or shine and is where I am most comfortable.
My time outdoors is split between simply walking and finding my subjects or my other passion, running in the mountains and trails where there is always opportunity for that chance sighting that may be the spark for something new.
When developing a new piece it usually starts from my sketchbooks, then the creation of pinch maquette's that stand a few centimetres tall. From this point I should have some idea if a larger piece will work or not. Occasionally I dive right in and with full conviction and sculpt the new piece … the immediate response, the fresh unrehearsed approach, offering something extra to the work.
I offer no meaning for my works … they are what they are, responses to observations of animals sculpted in a long held style that comes most naturally to me. - David Mayer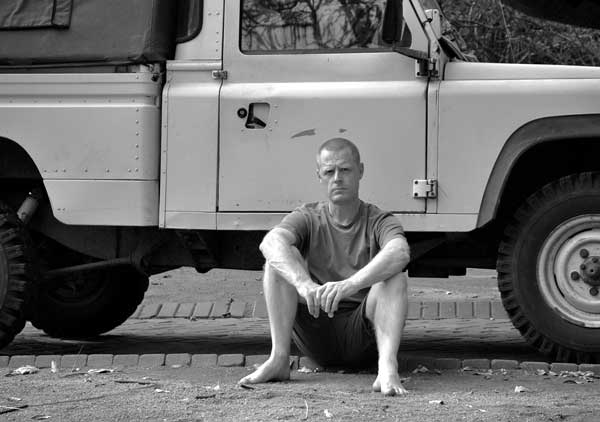 Selected Exhibitions
2009 Society of Wildlife Artists Annual Exhibition, Mall Galleries, London.
2010 Wykeham Gallery, Hampshire, UK James Fine Art, Cheltenham, UK.
Joy Adamson Exhibition, Nature in Art, Twigworth, Gloucestershire, UK.
2011 Artist in residence, Nature in Art, Twigworth, Gloucestershire, UK.
2013 Postcard Portraits exhibition, Nature in Art, Twigworth, Gloucestershire, UK.
Cheng-Kim Loke Gallery, WWT Slimbridge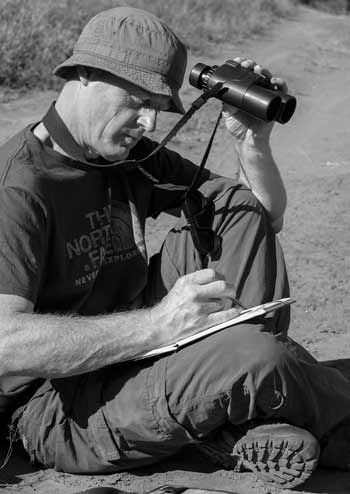 Galleries
Hay Hill Gallery, London
Cotswold Contemporary
Artique Galleries
Artparks
Lion St Gallery, Hay on Wye
James Gallery, Cheltenham
Yapp Gallery, Monmouth
Wykeham Gallery, Hampshire
Charities and organisations
David has supported many charities with his work including, Panthera, Scottish wildcats and Sans Parks (Rhino Conservation) and most recently Remembering wildlife (bears edition).
Collectors comments
"The little leopard arrived yesterday, I wasn't in the office but have just opened it this morning. It is wonderful, I love it. It really 'speaks' leopard! Thank you again," Dr Luke Hunter, Panthera, New York
"The two deer bronzes arrived safely today, they are magnificent. The patina is just right, more important David captured the sense of the deer wonderfully. When a sculptor really knows the animal, it's immediately evident. Few manage to get them right." Roger B. Hirschland Washington DC
"Your Leopard is now in my living room, gazing imperiously, looking quite magnificent and putting a smile on my face. I love it.. Jon Kelley, Australia
The Scottish Wildcat bronze arrived and it really is a WILDCAT……E.Rutherford .Scotland
Davids work is held in private collections around the world including, Japan, Australia, USA, South Africa, Germany, Netherlands, France, Luxembourg and the UK.
THE PROCESS
All my bronzes are made and finished entirely in the UK. The process is complex and time consuming.
My Stage
The first stage is of course the idea which comes form fieldwork, observation and my sketchbooks. I rarely sculpt a subject I have not personally experienced in the wild, albeit briefly at times.
The sculpture is created using either traditional clays or oil clays / wax over a metal armature. The armature is a translation of the skeleton.
Once completed a silicon mould is made over the sculpture. The mould is formed in multi parts, a minimum of two.
Wax is poured into the mould (hence lost wax process) to form a new positive of the sculpt this time in wax. The wax is then cleaned and thoroughly checked by me before the foundry takes over the process.
The Foundry
The foundry prepare the wax by placing tubes and pouring cups to the wax all to allow bronze in and gases out to create a perfect copy.
Next the wax is covered in several layers of ceramic slurry which then hardens over a few days. The shells are now heated to clear all the wax out of the shell (lost wax) leaving an empty negative shell of the sculpture.
Shells ready the molten bronze is poured into the ceramic shell….then allowed to cool. The shell is removed leaving a bronze casting. The casting is cleaned by the specialist metal workers then made ready for patina (colour). I check all metals at this stage to check all is as I sculpted.
The patina is applied a build up of many layers to the desired colour.
Then a final wax and check by me before it is off to the client. - David Mayer